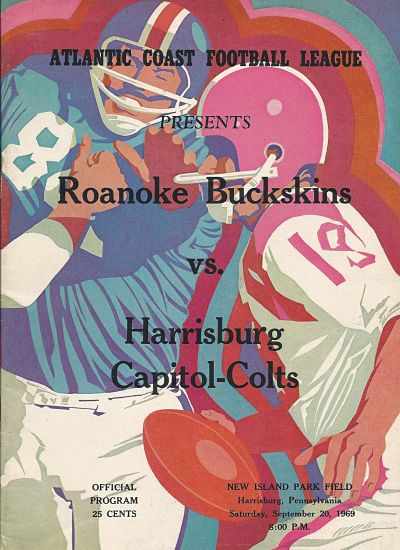 Atlantic Coast Football League (1963-1969)
Born: 1963
Folded: Postseason 1969
Stadiums: 
Bishop McDevitt High School
Susquehanna High School
Team Colors:
Owners: Mike Castiglia, et al.
ACFL Championships: None
The Harrisburg Capitols were a minor league football outfit in Pennsylvania's capital city during the mid/late 1960's. The Capitols were members of the Atlantic Coast Football League. The ACFL was a bus league with clubs clustered in New England, New York, Pennsylvania, Maryland and Virginia.
In 1968 and 1969 the team served as a farm club for the NFL's Baltimore Colts and went by the name "Capitol-Colts".
After a promising 8-3-1 debut season in 1963, the Capitols were consistently awful. The team endured six straight losing seasons from 1964 until the club's demise, including a winless 0-11 campaign in 1967 and a 1-11 mark in 1969.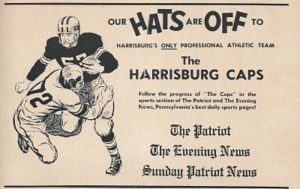 Harrisburg Colts Memorabilia
Links
Atlantic Coast Football League Media Guides
Atlantic Coast Football League Programs
##