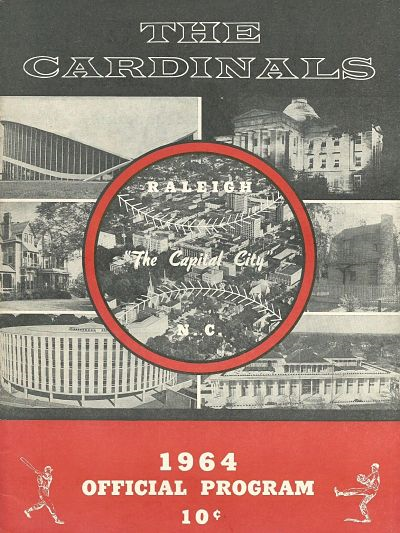 Carolina League (1964-1965)
Born: 1964 – Affiliation change from Raleigh Mets.
Re-Branded: 1966 (Raleigh Pirates)
Stadium: Devereux Meadow
Team Colors:
Owner:
Raleigh, North Carolina hosted a franchise in the Carolina League from the formation of that loop in 1945 until 1971.  Raleigh's final decade in the loop was turbulent, as the ball club changed Major League affiliations and identities six times between 1962 and 1971.  The Raleigh Cardinals were the city team for the summers of 1964 and 1965.  George Kissell managed the Raleigh Cards in 1964 and Ray Hathaway helmed the team in 1965.
The best player to come out of Raleigh during the Cardinals era was pitcher Mike Torrez, who went 4-8 for the team as an 18-year old in 1965.  Torrez went on to win 185 games in an 18-year Major League between 1967 and 1984.
The Pittsburgh Pirates took over the affiliation in 1966 and the team was re-named the Raleigh Pirates. Devereux Meadow ballpark was demolished in 1979.
==Links==
###