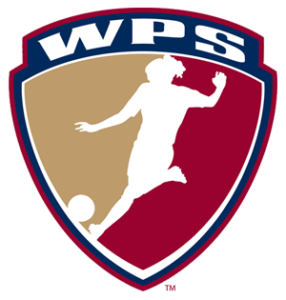 Formed: 2007
Disbanded: January 2012
First Game: March 29, 2009
Last Game: August 27, 2011,
Seasons: 3,
Franchises: 10
States: 10
(California, Florida, Georgia, Illinois, Massachusetts, Maryland, Missouri, New Jersey, New York, Pennsylvania)
Women's Professional Soccer (WPS) was the second attempt to establish a world class professional league for women in the United States, following the previous failure of the Women's United Soccer Association (2001-2003).  WPS succeeded in its goal to attract a quorum of the world's top female footballers, including virtually the entire U.S. Women's National Team roster, the Brazilian superstar Marta, and other top players from England, Brazil, Scandinavia and the Far East.  The exception was Germany, which discouraged its players from leaving their domestic league prior to the 2011 Women's World Cup.
Off the field, WPS was subject to the same problems of apathy and instability that plague most start-up leagues and most women's sports.  Of the seven franchises that launched the league in 2009, only two were still standing when the league opened its third and final season 24 months later in April of 2011.  WPS announced an indefinite suspension of operations on January 30, 2012 just two weeks after conducting a college draft in anticipation of a fourth season.  The shutdown was made permanent a few months later, to the surprise of no one.
Three former WPS franchises – the Boston Breakers, Chicago Red Stars and Sky Blue FC of New Jersey  – remain active in the National Women's Soccer League in 2018.
Women's Professional Soccer Franchise List