During the WFL's first season, all 12 clubs sold a national game magazine called Football World, which combined national combat and cover art with some local feature stories and game rosters. These are very common and there are dozens available on e-Bay at any given moment so you shouldn't have to pay more than $5.00 to $10.00 for most editions. The 1974 World Bowl program is sought after and can fetch $50 – $100.
During the second abbreviated season in 1975, each club was responsible for producing their own game program. Many of these 1975 programs are extremely attractive, with lavishly illustrated covers or cartoon artwork. 1975 programs from the Birmingham Vulcans, San Antonio Wings and Shreveport Steamer seem to have made their way into the collectors market by the hundreds and are easily available on e-Bay every day. By contrast, programs from the 1975 Charlotte Hornets, Hawaiians, Philadelphia Bell and Portland Thunder are extremely rare and garner steep prices from collectors.
Click here to browse our World Football League memorabilia for sale!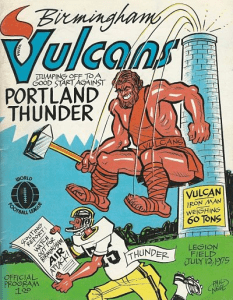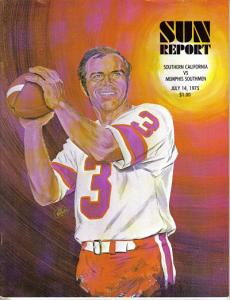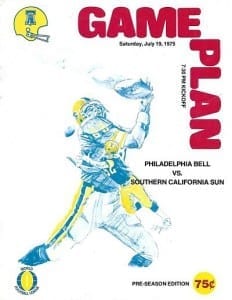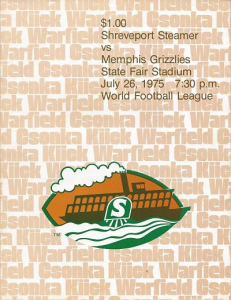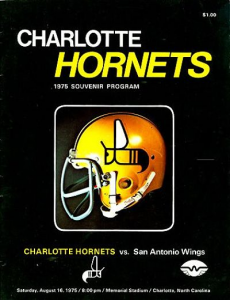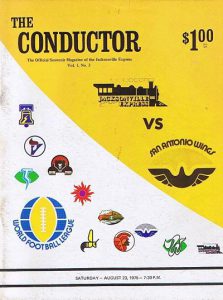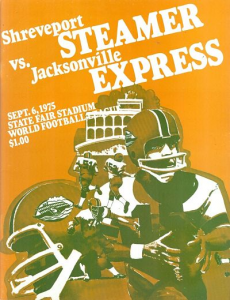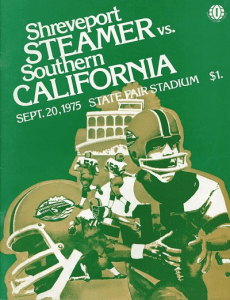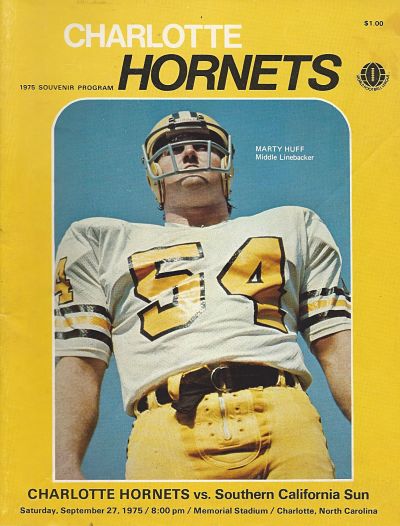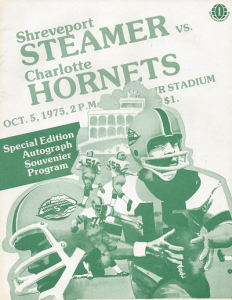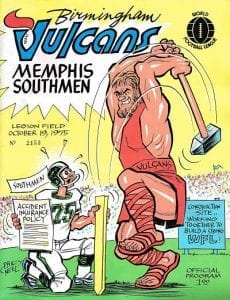 OCTOBER 22, 1975 – WORLD FOOTBALL LEAGUE FOLDS IN MIDSEASON