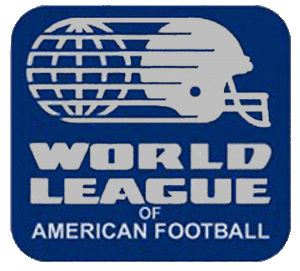 Formed: 1989
Disbanded: June 29, 2007
First Game: March 23, 1991
Last Game: June 23, 2007
Seasons: 15
Franchises: 17
States & Provinces:
Countries: 7 (Canada, England, Germany, Netherlands, Scotland, Spain & The United States)
The World League was an NFL-sponsored spring-time developmental league. The WLAF was originally envisioned as an intercontinental circuit, comprised of major European cities and under-served North American football markets such as Columbus, Orlando, Sacramento and Raleigh-Durham, North Carolina. New York/New Jersey was the only NFL market to receive a WLAF franchise.
The league's first two seasons in 1991 and 1992 saw considerable popularity for the three European clubs in Barcelona, Frankfurt and London. The league's first championship game – World Bowl I – drew 61,108 fans to London's Wembley Stadium on June 9, 1991. But attendance and television ratings on ABC and the USA Network were a disappointment in the United States. NFL owners voted to shut down the WLAF after two seasons in 1992.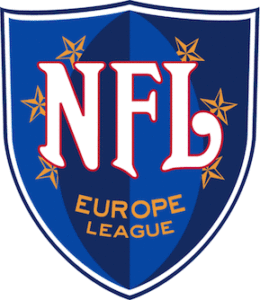 Plans quickly took shape to bring back the World League as a Europe-only developmental league. The World League re-launched in the spring of 1995 with six teams in England, Germany, the Netherlands, Spain and Scotland. All three of the original European WLAF franchises from 1991 – the Barcelona Dragons, Frankfurt Galaxy and London Monarchs – returned with the league in 1995.
The league dropped the WLAF name in 1998 in favor of a new brand name – NFL Europe. As NFL Europe headed into the 2000's, the league gradually lost franchises in its non-German cities. The London Monarchs – the league's first champion back in 1991 – folded after the 1999 season. Another original franchise, the Barcelona Dragons of Spain, departed in 2003. The Scottish Claymores shut down the following year. All three team were replaced by German expansion teams. By 2005, five of the six NFL Europe franchises were based in Germany. The Amsterdam Admirals were the lone non-German team for the league's final three seasons.
World League of American Football / NFL Europe Franchises
Downloads
1991 WLAF Weekly Results & Attendance
##