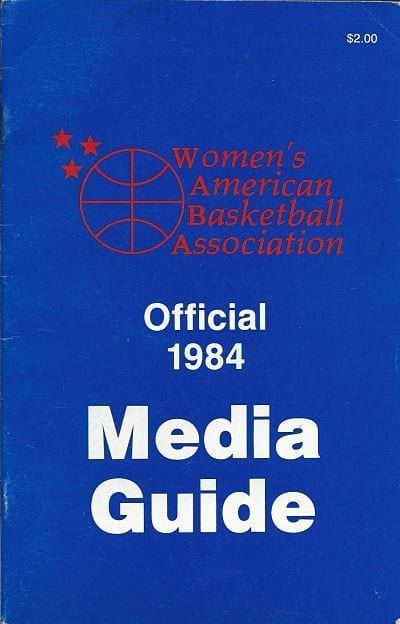 Women's American Basketball Association (1984)
Born: 1984 – WABA founding franchise.
Folded: December 1984
Arena: University of St. Thomas
Team Colors: Kelly Green & White
Owner: Vic Bonner
WABA Championships: None
The Houston Shamrocks were an obscure women's pro basketball team that played for just two months in the doomed Women's American Basketball Association in the autumn of 1984. The league was an attempt to capitalize on the spotlight on women's basketball afforded by the 1984 Los Angeles summer Olympics. But the WABA was poorly organized and desperately under-financed.  Although the USA won the gold medal in women's basketball, only two members of the American team, Lea Henry and Pam McGee, signed to play in the WABA that fall.
The league was a shambles from the start, with franchises dropping out left and right and checks bouncing higher than the WABA's official Spalding game balls.  The entire thing came crashing down in early December 1984 after less than two months of play.
The Shamrocks were the weakest entry in the 6-team circuit.  The big name attached to the team was Head Coach Elvin Hayes, the future NBA Hall-of-Famer who retired from the Houston Rockets after the 1983-84 season.  The Shamrocks also managed to sign Lea Henry, one of the few 1984 U.S. Olympians who agreed to play in the league.
When the league folded in December, the Shamrocks languished in last place with a 3-14 record.
Downloads
1984 Houston Shamrocks Schedule
Links
Women's American Basketball Association Programs
##