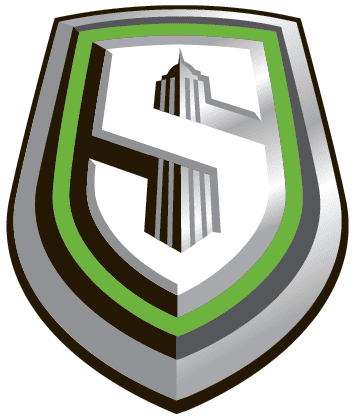 United Football League (2009)
Born: 2009 – UFL founding franchise
Moved: February 16, 2010 (Hartford Colonials)
Stadiums:
Team Colors:
Owner: Bill Mayer
UFL Champions: None
An especially flaccid entry in the ill-conceived United Football League (2009-2012).  The New York Sentinels went o-6 in their only season of competition and played only one contest in the state of New York during their brief lifespan.
The Sentinels were coached by former New York Jets defensive coordinator Ted Cotrell. The team's biggest name was 4-time NFL All-Pro defensive end Simeon Rice.  The team's best name was leading receiver Craphonso Thorpe.
The UFL played a short 6-game schedule during their 2009 debut season. For whatever reason, the league and the Sentinels chose/were forced to schedule each of the team's games in a different state. The Sentinel's debut at Giants Stadium on October 29, 2009 drew announced crowd of 10,818 in 76,000-seat Giants Stadium.  Game #2 on the campus of Hofstra University on Long Island drew 4,392.  The Sentinels' final "home" game was at Rentschler Field in Hartford, Connecticut before 5,201.
The Sentinels moved permanently to Hartford for the UFL's second season in 2010 and were re-branded as the Hartford Colonials. The Colonials lasted one season before the franchise folded for good in July 2011. The UFL ran out of money a year later and closed its doors midway through the 2012 season.
==New York Sentinels Programs on Fun While It Lasted==
Season
Date
Opponent
Score
Program
Other

2009

2009
10/10/2009
@ Florida Tuskers
L 35-13
Program
==YouTube==
The Sentinels vs. California Redwoods in the team's lone Giants Stadium appearance. October 29, 2009.
==Links==
United Football League Programs
##