Southwest Basketball League (1997-1999)
Born: October 16, 1997 – SWBL founding franchise.
Moved: 1999 (Sugarland Sharks)
Arenas:
Team Colors:
Owner: Charles E. Johnson
SWBL Championships: None
The Corpus Christi Sharks were part of an obscure, fly-by-night operation called the Southwest Basketball League which operated in Texas and Louisiana for parts of four seasons between 1997 and 2001.  The SWBL was introduced to the press and the public just three weeks before tip off of the first game in November 1997, leaving no time for the six founding clubs to make any sort of impact in their communities.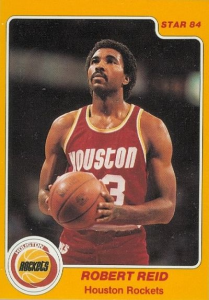 The Sharks were owned by league founder and Commissioner Charles Johnson, a former NBA agent. The league intended to play a 40-game schedule in 1997-98, but Johnson shut it down after just 14 games amidst a flurry of bounced paychecks in late December 1997.  The Sharks were the best team in the league at the time with an 11-3 record, but few would have noticed.  The team averaged just over 1,000 fans at Memorial Coliseum, which was the best figure in the league.
Surprisingly, the Sharks and the league regrouped for a second season in early 1999.  The Sharks downgraded from the city-owned Memorial Coliseum to a local high school gymnasium.  One of Charles Johnson's former clients, the former Houston Rockets guard Robert Reid, coached the Sharks during their second and final season.  Reid would suit up for the team's final home game at age 43 and score 4 points.  Crowds dwindled to little more than friends and family at Ray High School and the Sharks quietly moved to Sugarland, Texas prior to the Southwest Basketball League's third season in the winter of 1999-00.
The SWBL teetered along in obscurity until 2001 and then disappeared.
==Downloads==
1997-98 Corpus Christi Sharks Program
##