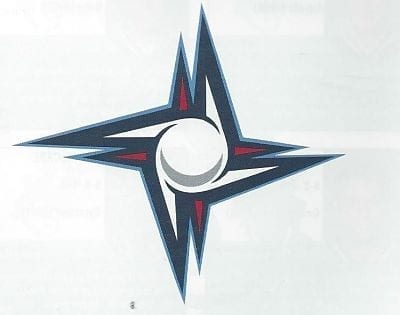 Major League Lacrosse (2001-2003)
Born: 2001 – MLL founding franchise.
Moved: 2004 (Philadelphia Barrage)
Stadium: The Ballpark at Harbor Yard (5,300)
Team Colors: 
Owners: Ken Paul, Mickey Herbert, Charlie Dowd & Bob Watson
The Bridgeport Barrage were one of six original franchises in Major League Lacrosse, the outdoor lax circuit developed by Body By Jake huckster Jake Steinfield and Warrior Lacrosse founder Dave Morrow.  The Barrage were owned and operated by the investor group behind the Bridgeport Bluefish independent baseball team and the $19 million Ballpark at Harbor Yard development, opened to great acclaim in 1998.
The Barrage played the role of league punching bag during their three seasons in Bridgeport, winning just 7 games against 33 losses from 2001 to 2003.  The team never won more than three games in a season. After the 2003 campaign, the club relocated to suburban Philadelphia. The Philadelphia Barrage played five more seasons before folding in 2008.
==Links==
Major League Lacrosse Media Guides
Major League Lacrosse Programs
###