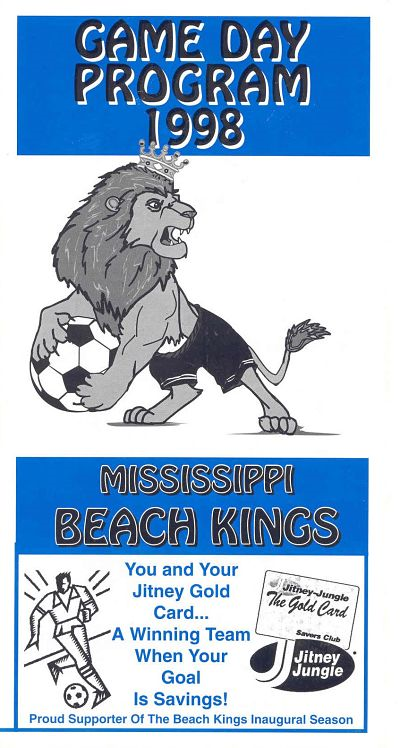 Eastern Indoor Soccer League (1998)
Born: 1998 – The Columbus Comets relocate to Biloxi, MS
Folded: Postseason 1998
Arena: Mississippi Coast Coliseum
Team Colors:
Owners:
EISL Championships: None
Biloxi-based indoor soccer team that played a lone season at the Mississippi Coast Coliseum in the summer of 1998. The Beach Kings originated in Columbus, Georgia as the Columbus Comets as a founding franchise in the Eastern Indoor Soccer League in 1997. The club shifted to Biloxi prior to the league's second season.
The Beach Kings went 18-10 under coach Gary Hindley in their lone season of play. They advanced to the EISL's championship series in late August 1998 where they lost to the Lafayette SwampCats in a two-game sweep.
The EISL went out of business following the 1998 season.
Links
Eastern Indoor Soccer League Media Guides
Eastern Indoor Soccer League Programs
##