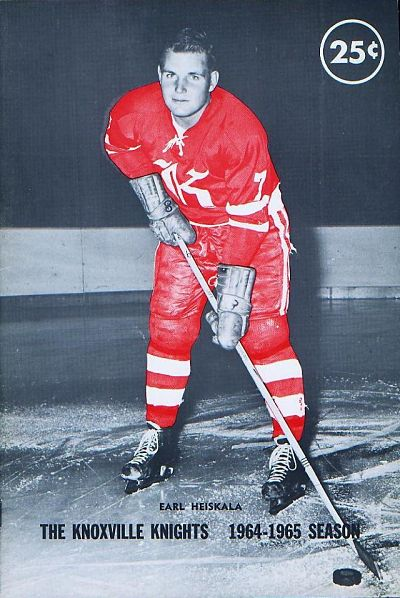 Eastern Hockey League
Born: June 24, 1961 – The Jersey Larks relocate to Knoxville, TN.
Died: May 6, 1968 – The Knights cease operations.
Arena: Knoxville Civic Coliseum (4,992)
Team Colors: Red & White
Owner:
Knoxville's first pro hockey team, the Knights, competed in the rough-and-tumble Eastern Hockey League from 1961 until financial problems torpedoed the franchise in 1968.
Key alumni include long-time NHL player and coach Pat Quinn (1963-64) and left wing Dennis Hextall (1966-67), who played 13 NHL seasons from 1967 to 1980.
==Links==
Eastern Hockey League Programs
##