A fellow named Kevin Alexander (@KAlexander03) published a provocative article in Boston Magazine this week.  "The Krafts Are the Worst Owners in the League" is an unusual public takedown of the Kraft family in the mainstream New England press.  The Krafts are widely lauded in the region for their sparkling stewardship of the NFL's New England Patriots over the past two decades.  But the widespread discontent among New England Revolution fans with the Kraft family's dispassionate attitude towards Major League Soccer has rarely attracted notice beyond insular supporters' group message boards.
The entire article is worth a read and I won't attempt to summarize it other than to say Alexander uses the popular framing device of MLS versions 1.0, 2.0 and 3.0 to illustrate the club's stagnation.  He's certainly not the first to paint the Revs as a franchise still languishing in an MLS 1.0 mindset while the rest of the league keeps lapping them.  I like Alexander's simple framing of these stages, with a couple of additions from his article commenters added in as well:
MLS 1.0  (1996-early aughts)
American football stadiums awkwardly repurposed for soccer
Youth soccer target audience
2002 Contraction of Florida franchises
MLS 2.0 (early aughts – 2008ish)
Attractive soccer specific stadiums in inconvenient suburbs  (Chicago, Colorado, Dallas, New Jersey, etc.)
Rise of supporter's culture
Resumption of expansion in 2005
MLS 3.0 (2009 – Now)
Soccer-specific stadiums in urban areas on public transit (Houston, Portland)
"Urban hipster" target audience that feeds supporter's culture
MLS an increasing player on the international transfer market due to the Designated Player Rule
So after that long lead, let's shift gears now to women's professional soccer.  Today marks five years to the day since Women's Professional Soccer (WPS) launched on March 29th, 2009 with a match between the Los Angeles Sol and the Washington Freedom before 14,832 fans at the Home Depot Center.  It was the first women's pro match in America since 2003.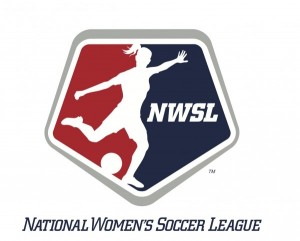 A lot has changed in the five years since.  WPS is dead and gone and so is Fox Soccer Channel for that matter.  Marta, the world's best player and WPS' flawed tentpole attraction, is back in Sweden.  Even the Home Depot Center, with its $11.00 bottles of Bud Light, is now the StubHub Center.  But the women's pro game in America – amazingly, improbably – is in better shape than ever under the auspices of the National Women's Soccer League, which emerged from the smoking ruins of WPS in late 2012.
For the first time in history, we have an uninterrupted five-year sample size for the women's soccer, so maybe it's time to talk about classifying the 1.0 and 2.0 versions and theorize about what 3.0 might look like in the near future.
Here's my take, with more of a business-side slant.  I'd love to hear yours in the comments section:
Women's Professional Soccer 1.0 (2007- June 2010)
Starts with: 2007 formation of Women's Professional Soccer (WPS)
MLS participation: Arms length (AEG's one-year commitment in L.A., SUM struggles to sell league-wide sponsorships)
Target Audience: Girls youth soccer players and their families
Secondary Market:  Brazilians who want to see Marta, LGBT, Hipsters but there's no coordinated effort to reach any of them
Venues:  A mix of terrible leases (LA, Chicago), awful turf (Boston, Philly) and great potential (Atlanta, St. Louis at the end)
Uh-Oh: WPS execs, many of whom are former players, capitulate to U.S. National Team representative John Langel and to player agents on a series of salary cap rules negotiations, imperiling cost controls that were key selling points to league investors.
Key Events:

WPS launches March 2009 with 14,382 on hand for the inaugural game in Los Angeles
All eligible USWNT players sign contracts in WPS except for Ali Krieger, who plays on loan
Attendance leader and top regular season performer L.A. Sol folds after one season.

Ends with: St. Louis Athletica folds midseason in June 2010.  Investor wallets slam shut.
Women's Professional Soccer Year Zero (2011-2012)
Starts with: WPS closes league office and eviscerates franchise-level staffs league-wide in wake of Athletica collapse
MLS Participation: None.
Target Audience:  People who can figure out when & where WPS plays through their own hard work & ingenuity.
Secondary Market:  Stadium custodial workers.
Venues: Whatever's cheapest.
Uh-Oh: Owners ask: What's the worst that could happen if we operate in a Darwinian hellscape devoid of any rules or experts to enforce them?
Key Events: 

MagicJack (see "Uh-Oh")
WPS crowds surge in the wake of the 2011 World Cup, but no staff or marketing dollars remain to exploit the attention
WPS folds January 2012
WPS survivors join semi-pro WPSL Elite for 2012 season, where World Cup veterans play against high schoolers

Ends With: Formation of the National Women's Soccer League in summer 2012.
women's professional soccer 2.0 (Summer 2012-Present)
Starts with: NWSL partnership with the U.S., Canadian & Mexican Soccer Federations.
MLS Participation:  Direct ownership in Portland (2013) and Houston (2014).
Target Audiences:  Girls youth soccer players & their families & USWNT fans
Secondary Audiences:  Urban hipsters and MLS brand loyalists.
Venues: No enforced standards.  MLS palaces at the top and cheapo high school fields at the bottom.
Uh-Oh:  The NWSL's lack of transparency about its complicated, constantly shifting player personnel policies is exasperating not only to the league's diehard fans, but to often-confused team executives as well.
Key Events:

The U.S., Canadian & Mexican soccer federations agree to subsidize NWSL franchise payrolls.
The 2012 Portland Thorns turn a sizable operating profit.  The first American women's pro soccer team to do so.
All eight clubs return for the NWSL's second season in 2014, plus an MLS-owned expansion club, the Houston Dash.

Ends With: ???
So what might women's pro soccer 3.0 hold, assuming there is one and it marks continued forward momentum, unlike The Troubles of 2011-12?  Here's a few random thoughts…
I don't think there will be much more Houston-style expansion.  The secret sauce of the NWSL is the national federation subsidies of the U.S. and Canadian national team players.  Weirdly/brilliantly, the best players are also the cheapest.  Since the supply of subsidized stars is fixed and there's no significant value in media rights, there would seem to be a disincentive for expansion among the existing clubs.  In other words, this league doesn't need to be in the New York, Chicago and L.A. markets for the sake of a T.V. deal as so many past leagues, including WPS, have claimed.
No American women's pro club has ever been sold, let alone sold for a profit.  (Dan Borislow paid $0 to the Hendricks family for the Freedom). Now that Portland has turned the first operating profit in the sport, a profitable franchise sale is the next major economic landmark to chase.  Explicitly limiting expansion would help, by reducing the perceived supply of teams.  I'd love to see Toronto or Vancouver get an NWSL team.  But I'd rather see U.S. Soccer strengthen the league on two fronts by brokering a sale and relocation of Sky Blue, for instance, rather than award another expansion team.
As encouraging as the new NWSL business model is, here's something that would concern me as an investor: all of the national federation partnerships are reviewed on an annual basis.  Mexico already made noise about cancelling their subsidies after year one, which is… whatever.  Feel free to take your ball and go home, Mexico.  But if Canada or the U.S. ever pulled out, that would present a huge problem.  The subsidy program is basically the NWSL's de facto collective bargaining agreement.  Would you buy into a league where the CBA was cancellable every August?  Me neither.  If the league has another strong year in 2013, it will be interesting to see if franchise owners push for Canada and U.S. Soccer to sign a 3 or 5-year deal.  But it's hard to know where the NWSL ends and U.S. Soccer begins, so maybe this will never happen.
What do you think the next five years will hold for women's pro soccer in North America?  Leave your comments below or on Twitter @AMCrossley.