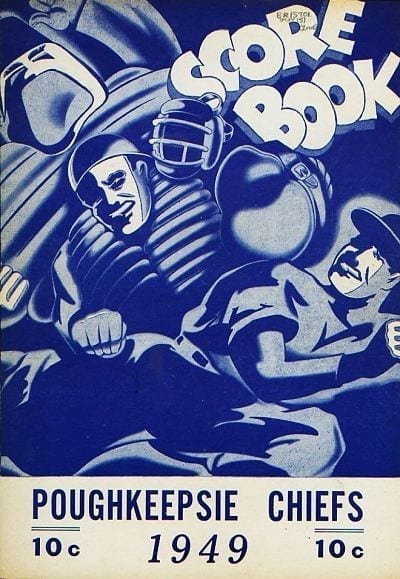 Colonial League (1948-1950)
Born: 1948
Folded: July 16, 1950
Stadium: Riverside Park
Owner: Lou Baselice
Governor's Cup Championships: None
The Poughkeepsie Chiefs were a Class B minor league baseball team that played in the Colonial League from 1947 until the league's demise in 1950. In 1947, the franchise was known as the Poughkeepsie Giants. The Colonial League included teams from New Jersey, New York and Pennsylvania.
The 1948 Chiefs played for the Governor's Cup championship, losing to the Port Chester Clippers 4 games to 1 in the championship series. In 1950, the Chiefs stood atop the Colonial League (43-26) when the financially ailing loop folded in mid-season on July 16th.
Pro baseball has never returned to the city of Poughkeepsie since the Chiefs went out of business in 1950. For the past two decades, the Hudson Valley region has been represented by the Hudson Valley Renegades of the New York-Penn League, who play in nearby Fishkill, New York.
==Links==
##