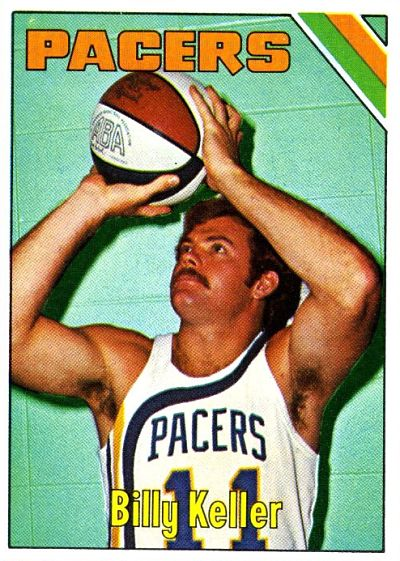 All-American Basketball Alliance (1978)
Born: 1977 – AABA founding franchise.
Folded: February 1978
Arena: Louisville Gardens
Team Colors:
Owner:
The Kentucky Stallions were a Louisville-based franchise in the short-lived All-American Basketball Alliance.  The AABA had eight franchises in the Eastern and Midwestern U.S., but it quickly became apparent that the league's investors didn't have any money.  The league launched on January 6, 1978 with a four-team doubleheader hosted by the Stallions in Louisville.  Within 30 days of its debut, the entire league was out of business.
The AABA came along a year-and-a-half after the demise of the American Basketball Association (1967-1976).  The ABA was a legitimate major league that ultimately forced a merger with the NBA. The AABA was an explicitly minor league operation that promised (but failed to deliver) modest pay of $100 per game for its players.  Nevertheless, there were plenty of pro basketball players out of work due to the 1976 closure of the ABA.  The AABA managed to attract a considerable number of ABA vets. In fact, the league could have been mistaken at times for an Indiana Pacers Old-Timers Tour.   Ex-Pacers guard Billy Keller, who won three ABA titles with Indiana in the early 1970's, served as player-coach for the Stallions.  The AABA's Indiana Wizards signed Keller's former teammates Roger Brown, Mel Daniels, Freddie Lewis and Bob Netolicky.
Other notable players on the Stallions included former Chicago Bulls guard Bobby Wilson, who led the AABA in scoring at 26.6 points per game, and former Kentucky Colonels (ABA) big man Goose Ligon.
The Stallions' record was 7-5 at the time the All-American Basketball Alliance abruptly folded in early February 1978.
Links
All-American Basketball Alliance Programs
###