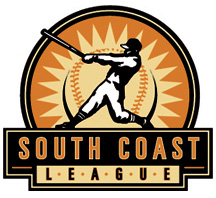 Formed: 2007
Disbanded: March 31, 2008
First Game:
Last Game:
Seasons: 1
Franchises: 6
States: 3 (Florida, Georgia, South Carolina)
The South Coast League was a low-level independent baseball league in th Southeastern United States.  The SCL operated as a single-entity business model and lasted just a single season in the summer of 2007.  The league imploded financially and organizationally over the winter of 2007-08, and effectively folded when CEO Jamie Toole resigned in late March 2008.
The league is primarily notable for producing viral videos of ex-New York Met Wally Backman's tirades as manager of the league champion South Georgia Peanuts club.  A film crew followed the Peanuts throughout the season and many of the clips remain available on YouTube.
South Coast League Franchise List
| Franchise |  Years Active | South Coast League Champions |
| --- | --- | --- |
| Aiken Foxhounds | 2007 | None |
| Anderson Joes | 2007 | None |
| Bradenton Juice | 2007 | None |
| Charlotte County Redfish | 2007 | None |
| Macon Music | 2007 | None |
| South Georgia Peanuts | 2007 | 2007 |
South Coast League Shop

Playing For Peanuts – Uncensored Edition
The story of the 2007 South Georgia Peanuts from documentarian John Fitzgerald
Here's a tip: If you want to see an absolutely breathtaking baseball documentary, catch Playing for Peanuts, which follows Backman during his year from hell managing the independent South Georgia Peanuts. –Jeff Pearlman, Sports Illustrated
Enjoy Playing for Peanuts for what it is: a humble, unassuming story about how baseball, even at its lowest levels, is a lot like life – maybe most of all like life at those lowest levels. –Ted Cox, Chicago Daily Herald
Laugh-out-loud funny! –MinorLeagueDugout.com
##