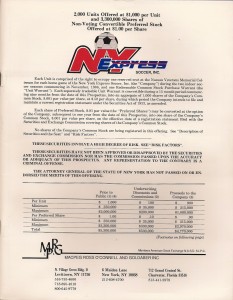 There's something counter-intuitive about the lure of community ownership for pro sports teams.  On the one hand, stock sales by their nature depend on widespread interest and optimism to raise the capital targeted.  On the other hand, many of the fringe professional sports franchises that attempt offerings face serious financial problems that derive in part from community apathy and skepticism.
To put it another way: if your club cannot sell 2,500 season tickets, what makes you think it can sell 2,500 units of common stock?
Only a handful of teams have pursued the sale of public stock as a funding strategy.  But for those that do, there are a handful enduring and successful outliers that serve as a beacon of hope.  The Green Bay Packers of the NFL have been community-owned since their original stock sale in 1923.  This form of ownership is now forbidden in the NFL, but the Packers have been grandfathered since the 1980's.  The Rochester Red Wings are longest continuously-operating minor league baseball team in the country, tracing their history back to 1899.  The Red Wings nearly folded in the winter of 1956-57, but were saved by the formation of Rochester Community Baseball, which raised enough money from local shareholders to rescue the team.  The Red Wings have operated as a community-owned team for more than 50 years now, as have their long-time International League rivals, the Syracuse Chiefs.
Here is an incomplete list of minor league and fringe teams that have gone the stock sale route.  Where names are linked, you can click to pull up a .PDF of the stock prospectus.
1971 – Memphis Pros (American Basketball Association) – raised $700,000
1973 – Minnesota Fighting Saints (World Hockey Association) – raised $800,000
1981 – Chicago Hustle (Women's Basketball League) – tried and failed to raise $750K to $1.5M.
1985 – Jacksonville Bulls (United States Football League) – withdrawn
1986 – New York Express (Major Indoor Soccer League) – failed and team folded mid-season
1993 – Hartford Hellcats (Continental Basketball Association) – raised $410k of targeted $1,000,000 raise
1995 – Las Vegas Posse (Canadian Football League) – raised $7 million. Folded after one season.
1997 – 2003 – Orlando Predators Entertainment (Arena Football League) – publicly traded NASDAQ stock
Downloads & Links:
Hugo Lindgren's funny 2002 Slate piece on the joys and absurdities of owning Arena Football League stock.