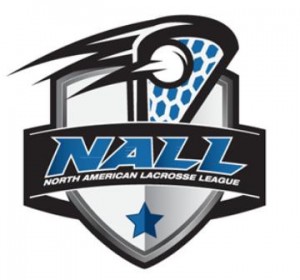 Well, a lot of pro sports organizations staked a claim to this title in 2011.  We had Women's Professional Soccer and its loopy ongoing battle with Dan Borislow, the profane, grammar-impaired MagicJack tycoon who may or may not have saved the league and certainly controlled the contracts of its biggest stars.  In the face of monolithic public indifference, the United Football League soldiered on for a third tiny season.  By its own accounting, the UFL admits losing over $100 million in three seasons and it seems like they've only staged about eleven games over that stretch.
Even the venerable NBA got into the act, with its protacted lockout and the petulant Fantasy League Commissioner that invaded David Stern's body to void all reasonable attempts by the New Orleans Hornets to trade Chris Paul.
But ladies and gentlemen, we have a dark horse candidate this year.  Don't let the fact that you've never heard of it keep you from gaping slack-jawed at the transcendent dysfunction of the North American Lacrosse League.
The concept for the NALL seems reasonable.  Take a legitimately entertaining sport with "Best in the World" ambitions that bleeds money – pro box lacrosse and its major-market National Lacrosse League – and reboot it with non-union players in second tier cities playing in minor league hockey arenas.  That blueprint has basically worked for the"new" Arena Football League and indoor soccer has been doing the downgrade mambo for over a decade now.  Somewhere in suburban Chicago tonight there's a bunch of dudes playing a Major Indoor Soccer League game for tips in the yoga studio of a YMCA.
The NALL originally announced five charter franchises for the 2012 season, set to debut in late January and run through April.  Wilkes-Barre, Pennsylvania was announced as the first franchise in June 2011.  Charlotte, Jacksonville and Louisville followed during the summer and Hershey, Pennsylvania was the last club to join the league in September 2011.
The first bump came in September when the NALL's Board of Governors fired Commissioner Phil Evans, the former President of the NBA Development League (D-League).  Not a good sign, but teams and leagues replace their chief execs all the time.  League legal counsel Anthony Caruso took over as (Acting) Commissioner to replace Evans.  The league proceeded with player signings and drafts throughout the fall.
Things didn't get funky until New Year's Eve.  That's when the league abruptly cancelled a supplemental draft scheduled for later that day to round out team rosters.  Word leaked that the Hershey Haymakers franchise was placed in suspension, after failing to secure a lease to play at the Giant Center.  Opening night for the NALL was now less than three weeks away.  A dissident faction of league owners, led by Wilkes Barre-Scranton's Jim Jennings, leaked word to bloggers that the league was scrapping the winter season in favor of a September start-up.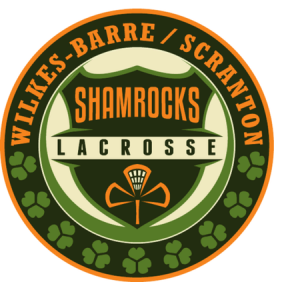 Not so, said (Acting) Commissioner Anthony Caruso.  The season was still on for January.  Dissident clubs Charlotte and Jacksonville were out, but the Kentucky Stickhorses were still in, along with the Wilkes Barre-Scranton Shamrocks, the club purportedly owned by Jennings.  How could that be?  According to Caruso, Jennings was no longer the Managing Partner of the Shamrocks.  Allentown businessman Aaron Musselman controlled the club and he was in Caruso's camp.  Still, two teams does not a league make.  So who else did Caruso have?  Well, now he indicated a Boston-area 2013 expansion franchise awarded in December to a pair of kids who graduated college in 2008 could be ready to go for January.  And maybe somebody in Tampa, Albany or Montreal could be ready to go in the next couple of weeks as well.  Say what?
On January 3rd, Jennings' PR agency, Waterbucket Media, issued a press release stating that the NALL's Board of Governors had fired (Acting) Commissioner Caruso.  At one time, Waterbucket Media was the PR firm for the league and the release was issued under the NALL logo.  On the other hand, Waterbucket may have been fired as the league's agency weeks earlier, depending on whom you ask.  A Jacksonville law firm issued a termination letter to Caruso the same day, demanding he account for all league funds handled during his tenure.
Caruso fired back on January 5th, filing suit against the dissidents clubs and individuals: the Charlotte Copperheads, Jacksonville Bullies, Jim Jennings, Bullies owner Brett Vickers and Copperheads owner Graham D'Alvia.  This led to the amusing headline "NALL Is Suing NALL" on the well-connected In Lax We Trust national lacrosse new source.
SO….here we are on January 7th – exactly two weeks before the planned opening night – with two groups purporting to be the North American Lacrosse League.  Within those two groups, we have two teams purporting to be the league's model (ahem) franchise, the Wilkes Barre-Scranton Shamrocks, who may have sold as many as 2,000 season tickets (but reportedly have one secret and very big problem, revealed below).
Now, let's back up a second and meet the cast of characters…
The Dissident Camp
Consists of the Charlotte Copperheads, Hershey Haymakers, Jacksonville Bullies and (maybe) the Wilkes-Barre Scranton Shamrocks.
Their leader is Jim Jennings.  Jennings is a fascinating character.  He started out selling tickets for the New York Cosmos in the dying days of the North American Soccer League, long after the glory days of 50,000 person crowds at Giants Stadium had passed.  He reportedly turned a post-NASL job parking cars into a massive valet parking franchise that he sold for $4 million in 1992.  In the late 90's, Jennings bought a couple of minor league basketball clubs for $50,000 each in the low rent United States Basketball League.  Jennings told Forbes magazine that he sold both clubs – the New Jersey Shore Cats and Pennsylvania Valley Dawgs – for $800,000 each in the summer of 2000.  If true – it seems a preposterous amount for a league whose teams often played in small college gymnasiums – it neatly foreshadowed the unique knack for franchise salesmanship (some would say a knack for finding and wooing Greater Fools) that Jennings brought to his next and defining gig: Commissioner of the National Lacrosse League.
Jennings joined the NLL in 2000 and presided over a massive run-up in expansion fees, raising the cost of entry from $500,000 in 2000 to $3 million by the middle of the decade.  In many ways, Jennings tenure at the NLL mirrored that of Commissioner C. David Baker at the Arena Football League during the same era.  Both men oversaw continuous expansion into new markets.  But the steady flow of expansion money papered over serious cracks in the core business in both leagues, as teams failed to solve the revenue & expense challenges of playing as tenants in other people's expensive buildings.  Franchises dropped out of the NLL as quickly as they entered.  One disgruntled late-era Arena Football investor accused the league of being little more than an expansion-fueled Ponzi scheme in a 2010 lawsuit.  The NLL briefly faced an anti-trust lawsuit (later dismissed) from its collapsed Chicago Shamrox franchise.  Shamrox investors lost an estimated $6 – $7 million dollars in just two seasons after paying a $3 million expansion free and claimed that the league obstructed attempts to sell the team in order to bolster its own expansion business.
Jacksonville Bullies owner Brett Vickers is a long-time Jennings associate.  The two men both worked in the front office of the Florida Beachdogs of the Continental Basketball Association in the mid-1990's.  The club lost a CBA record $2.5 million during the 1996-97 season and shut down.  Vickers was subsequently involved in two other short-lived minor league basketball efforts in Florida and a failed minor league hockey team in Chicago in the 2000's.  Throughout this time, he was also employed by the Jennings' NLL as a sales and marketing exec.
Graham D'Alvia headed up the Charlotte Copperheads franchise.  A long-time exec at U.S. Indoor Lacrosse, overseeing the Team USA program.  Like Jennings and Vickers, he is named as a defendant in the lawsuit filed by Anthony Caruso and his allies.
T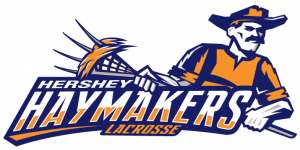 ed Glynn is the founder of the Wave Dog Lacrosse clothing line.  Jennings recognizes Glynn as the Managing Partner of the Hershey Haymakers franchise.  The Caruso camp views Hershey as a suspended franchise with no standing.
One thing is not in doubt about the dissident group.  Jim Jennings has the most pro sports operating experience in the league.  He has stated in various forums that the Wilkes-Barre Scranton Shamrocks (which he may or may not own) have sold between 1,400 and 2,000 season tickets for the 2012 season (whenever that may or may not happen).
But sources close to the league revealed today that the Shamrocks team has no box lacrosse carpet on which to play at Mohegan Sun Arena.  It seems a confounding oversight for an experienced operator and for a team that's properly organized to sell upwards of 2,000 season tickets.
"I control the Wilkes Barre franchise and our first game is March 15 against Team Ireland and we plan on playing in September," Jennings told me on January 7th.  "We already released our arena dates <at Mohegan Sun> for the winter.  Hershey will be playing in September."
The Commissioner's Camp
Consists of the (Acting) Commissioner Tony Caruso, the Kentucky Stickhorses, an un-named Boston team, and (maybe) the Wilkes Barre-Scranton Shamrocks.
Caruso originally joined the NALL as the league's legal counsel.  He assumed (Acting) Commissioner duties when Phil Evans was fired and apparently he really, really likes it and is fighting against his ouster with a Kung Fu grip.  He is a former Jennings ally, having served as counsel for the National Lacrosse League during the Jennings era and for Jennings own firm, Waterbucket Media.  Interestingly, he was briefly on the other side of the table, as plaintiff's attorney for the Chicago Shamrox in their briefly active anti-trust suit against the NLL mentioned above.
Jennings insists four members of the Board of Governors voted to oust Caruso: Charlotte, Hershey, Jacksonville and Wilkes Barre.  And that's a pretty undisputable 80% of a 5-team league.  Except that Caruso doesn't recognize Hershey (suspended) or Jennings' right to vote as Wilkes-Barre.
Caruso seems to count his new Boston area expansion group as a voting member, which would give Caruso a 3-2 edge among HIS Board of Governors.
Unlucky Aaron Musselman is the owner of the Wilkes Barre-Scranton Shamrocks.  At least according to Caruso.  He also had a stake at one time in the Hershey Haymakers, although Caruso says that team doesn't exist and Jennings says it is owned by someone else.  A health care exec in Allentown, PA, this poor bastard just wanted to buy a minor league basketball team when Jim Jennings convinced him to buy a couple of lacrosse teams instead.  Now he might own either zero, one or two teams in a league that may never play a game.
Tyler Low and Jason Wellemeyer were teammates on the Babson College lacrosse team outside Boston.  They graduated in 2008 and currently run PrimeTime Lacrosse, a camp and clinic business in Massachusetts.  They are firmly in Caruso's camp, despite the fact that Caruso seems to expect them to turn the expansion club they bought last month into a fully functioning franchise with an arena lease, a roster and a staff sometime in the next 14 days.  Points for enthusiasm, guys.
Tony Chase used to own a low-level minor league basketball team called the Kentucky Bluegrass Stallions.  He charmingly named his NALL club the "Kentucky Stickhorses", which perpetuates a bizarre regional minor league fetish of melding horses to sporting goods, following on the American Hockey League's old Kentucky Thoroughblades.  But I digress.  Tony Chase is a staunch Caruso-ist:
"The REAL North American Lacrosse League is well funded, owns the intellectual property and controls the website," Chase told me on January 7th.  "The actions of a select few has slowed the progress, but has in no way, hampered the future of the NALL."
Herein lies the Caruso camp's best argument, so to speak.  They have the website, which is kind of like controlling the capital city's television station in a banana republic coup d'etat.  And I guess they control the intellectual property, or so they keep saying.  They also have games on the schedule and dates booked at arenas – no matter how unrealistic those appear to be – while Jennings' camp has nothing but a vaporous promise to play in September.   But that's the Catch-22.
Caruso's best arguments – I got the website, I got the arena dates, I got the games – are also his worst arguments.  If Caruso thinks it is possible to begin in the next two weeks with Kentucky, a homeless/nameless Boston club and a carpet-less Wilkes-Barre team embroiled in an ownership dispute, then he is either a madman or a buffoon.  Caruso might have the levers of power, but Jennings & Co. have the saner plan.